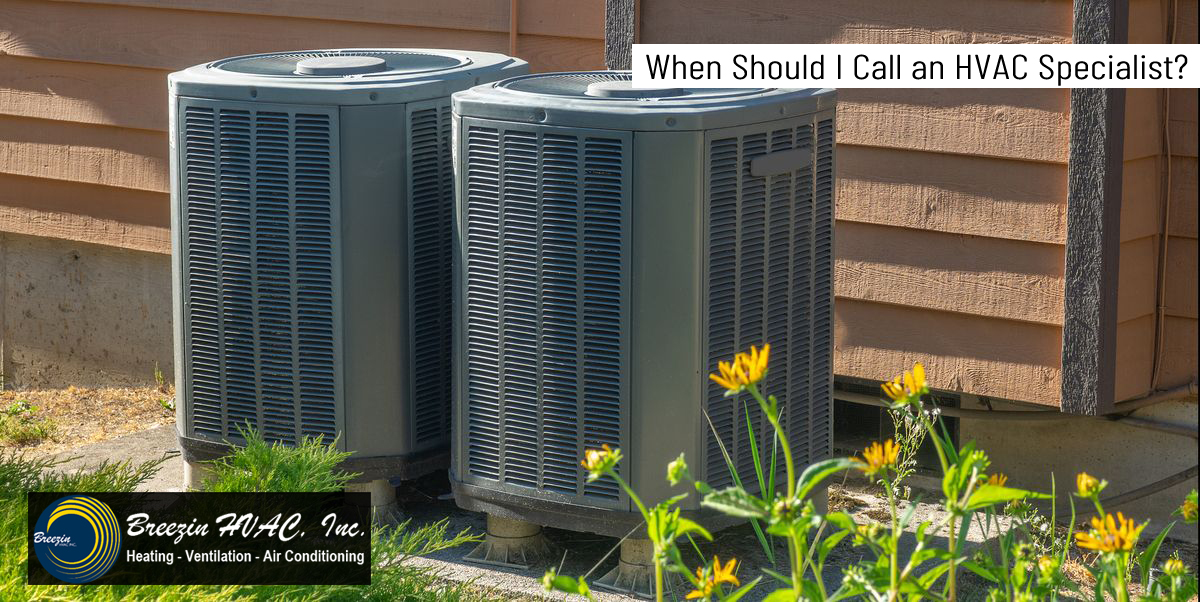 When it comes to home & building maintenance, the HVAC system is one of those things that many homeowners and businesses don't think about until there is a problem. But when heating and cooling systems stop working properly, it can be difficult and expensive to repair them if the issue isn't addressed quickly. This is why it is important to know when is the right time to call a professional HVAC contractor.
Regular HVAC maintenance allows you to avoid major problems with your HVAC unit. A good rule of thumb is to have your system inspected and serviced at least once a year by an experienced HVAC technician. This will help ensure the system runs properly and increase efficiency and longevity.
Aside from regular maintenance, there are certain signs indicating when it's time to call an expert. Breezin HVAC listed some of the more common warning signs that your HVAC system needs attention too. This article will address them in detail.
What is an HVAC Contractor?
Before discussing when to call an HVAC contractor, let's first talk about who they are and what they do. An HVAC contractor or an HVAC engineer is a professional in installing, maintaining, and repairing heating, ventilation, and air conditioning (HVAC) systems. They have the skills and knowledge to properly diagnose your system and make necessary repairs to keep it running smoothly and efficiently. They can resolve heating issues, as well as cooling issues, and can even handle problems with indoor air quality.
It is important to hire an experienced specialist who is qualified and certified to work on HVAC systems. An inexperienced contractor can cause more HVAC problems than they solve and could be a waste of money. Before hiring an HVAC contractor, take the time to research their qualifications, reputation, and any reviews or references you can find online.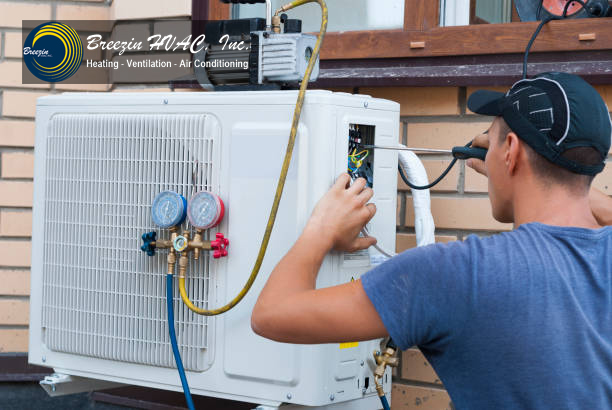 Signs You Need an HVAC Service Professional
There are times when it's best to call in an HVAC specialist rather than trying to DIY or diagnose and fix the issue yourself. Here are some situations when you should consider calling for help:
1. You're not getting enough heat or cooling.
If your HVAC system doesn't provide enough heat or cooling, it could be an issue with the HVAC unit itself. This could be due to a malfunctioning part or a worn-out compressor. Your AC, furnace, or heat pump may not be able to keep up with the demand, resulting in inadequate temperature control. In this case, it's best to call an HVAC specialist for diagnosis and potential repair.
2. Your system is making strange noises.
If your HVAC system is making loud or unusual noises, it could be a sign of a bigger issue. A noisy system could range from a minor problem that can be fixed easily to something more serious. The strange sound or noise could be the result of a loose part, a motor issue, or something else that requires a professional diagnosis. HVAC units making strident sounds are often under stress and may need to be replaced. It's best to call in an HVAC expert who can accurately diagnose the problem and provide you with the best solution.
3. Your energy bills have suddenly spiked.
If you've noticed an increase in your energy bill, it could be due to an inefficient HVAC system. This could be because of malfunctioning thermostats, clogged air filters, or worn-out parts. Your heating system, air conditioner, or both may need to be replaced. An HVAC professional can inspect your system and suggest the best course of action.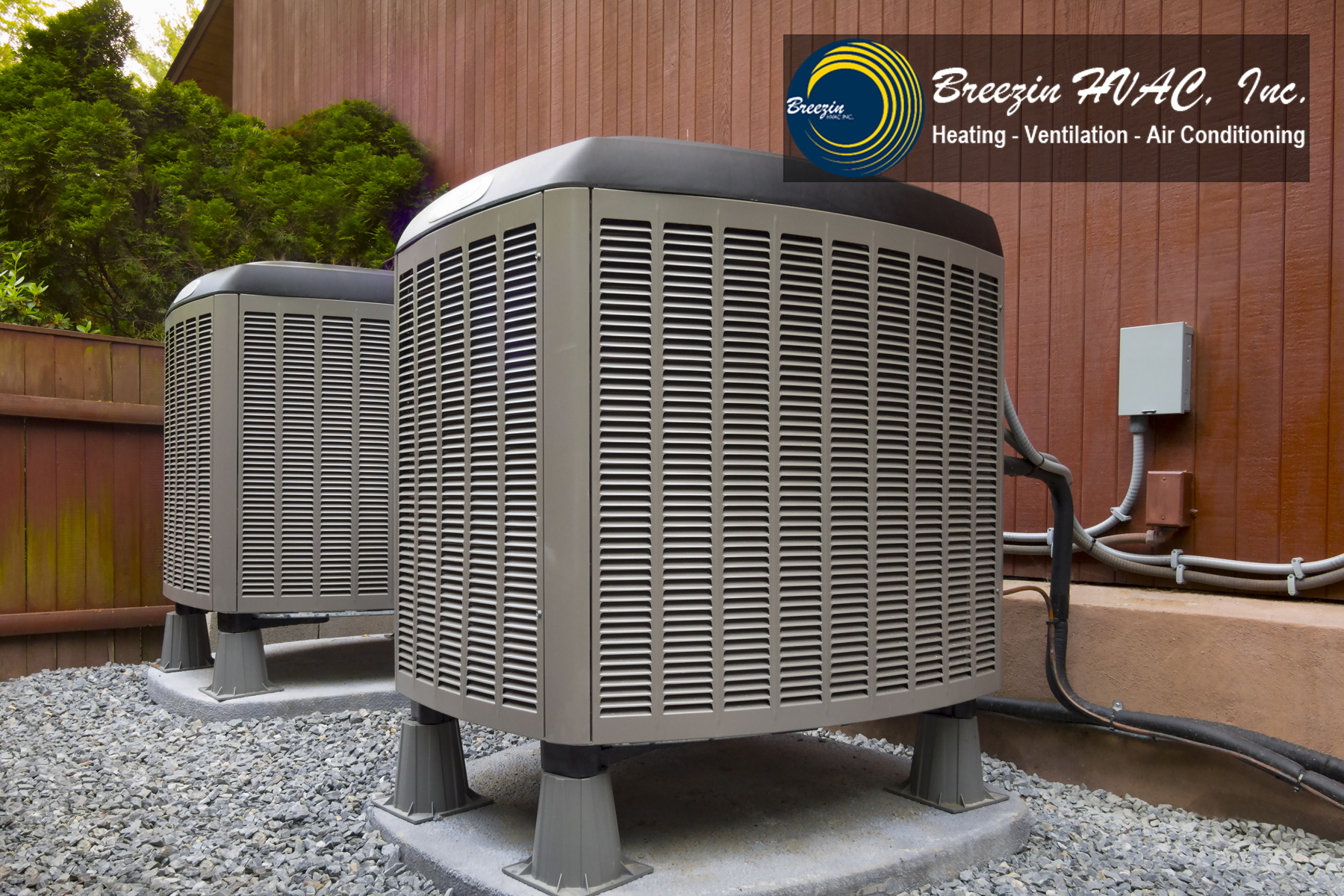 4. Your HVAC unit is more than ten years old.
If your HVAC system is over ten years old, it's time to start thinking about replacing it. Older systems tend to be less efficient and can cost you more energy bills. Air conditioners and heaters should be replaced every 10 to 15 years. An expert HVAC technician can help you assess whether it's time to upgrade to a more efficient and cost-effective system.
5. Your system is leaking.
If you notice any water or refrigerant leakage from your HVAC system, it's important to call an HVAC technician immediately. This could indicate an underlying problem that needs to be addressed quickly before it gets worse. Your vents, ducts, and other components could also be blocked or clogged, which can cause the system to work inefficiently. An HVAC specialist can pinpoint the issue and make any needed repairs or replacements.
6. You smell something strange.
If there are strange odors coming from your HVAC system, it could be a sign of mold or mildew growth inside the HVAC unit or ductwork. Smells and odor could also indicate a gas leak, which is a major safety concern. It's important to call an HVAC expert right away, as this could lead to bigger health issues if not addressed properly.
7. High levels of moisture or condensation
High levels of moisture or condensation can indicate a problem with your HVAC system. Moisture and condensation can cause mold and mildew to form, which can be incredibly harmful to your health. An HVAC specialist can inspect the system and determine whether there's an issue with the condensate drain or evaporator coil.
8. Your thermostat is not working properly.
If your thermostat isn't working correctly, it could indicate a problem with the wiring or a malfunctioning part. An HVAC specialist will be able to diagnose the problem quickly, determine what parts need replacing or repair, and ensure that the job is done correctly so you can enjoy comfortable temperatures in your home.
9. Your system is blowing warm air.
If your HVAC system is blowing warm air instead of cool, it could be a sign that the compressor is malfunctioning or not working. The problem could be due to a refrigerant leak or other issues and requires immediate attention in order to prevent further damage. An HVAC professional can inspect the system and determine the cause of the issue. They will also be able to recommend necessary repairs and replacements to get your system up and running again.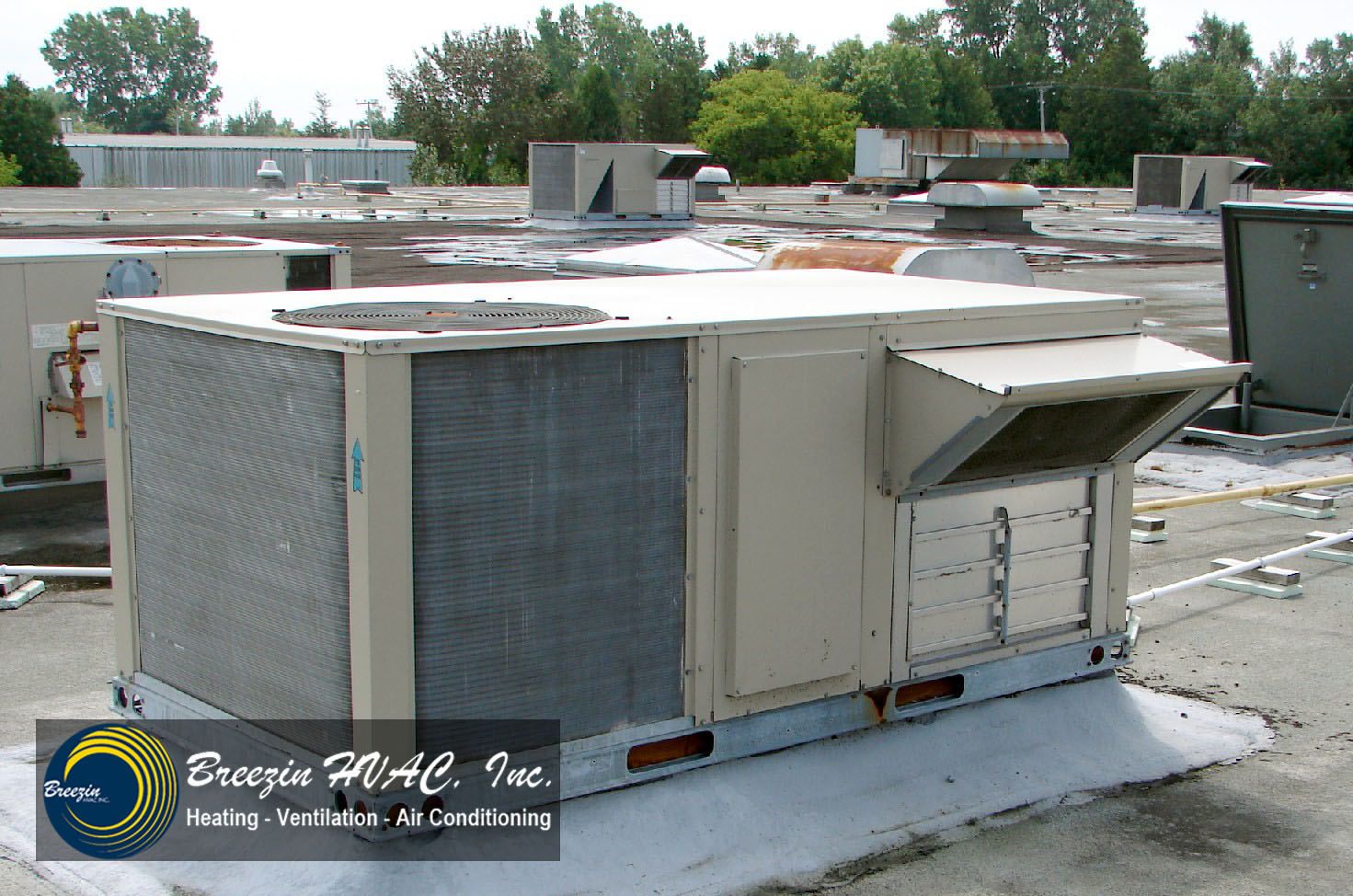 10. Poor indoor air quality, such as humidity levels or odors
If you're experiencing allergies or other respiratory issues, it could be due to poor indoor air quality. An HVAC technician can check for dust, dirt, and other contaminants in your system and perform any necessary maintenance or HVAC repair. They can also install air purifiers and other products to help reduce allergens in the air. This is especially important if you or someone on your property suffers from asthma or other respiratory illnesses.
11. You've noticed an increase in the dust around your home.
Your HVAC system may not be operating properly if you've observed an increase in the amount of dust in the area around your house. It could also mean the air filter is clogged and needs to be cleaned or replaced. An HVAC specialist can help diagnose the cause of the dust increase and recommend corrective measures.
12. You want to upgrade your system.
If you're looking to upgrade your HVAC system with a newer and more energy-efficient model, an expert can help you select the best one for your home. They can also advise on any additional upgrades that might be necessary for optimal performance. They can also help with the installation process, ensuring that your new system is correctly and safely installed.
The Bottom Line
So, when you experience any of the issues outlined above, it's important to call an expert HVAC technician right away. Investing in professional HVAC services will help you maintain comfort and safety in your home or office, as well as save money on energy costs over time. Professional HVAC contractors can accurately diagnose any issues and provide you with a long-term solution tailored to your needs.
In the end, the best time to call an HVAC specialist is when you're experiencing any issues with your system, regardless of how minor they may seem. A qualified technician can ensure that your system is in top shape and provide you with advice on how to keep it running for years to come. Doing so will help you get the most out of your HVAC system and give you peace of mind knowing that your home is safe and comfortable all year long.
Thank you for reading this article. For more information about when to call an HVAC expert, please visit our website or give us a call today. We look forward to hearing from you!
Need a Qualified HVAC Contractor? Call us today!
If you are experiencing any problems with your HVAC system, it is best to contact a certified HVAC technician for assistance. Breezin HVAC is an experienced and licensed professionals in all aspects of HVAC services and is ready to help you with whatever your needs may be. Our highly-trained team of experts specializes in installing, maintaining, and repairing all types of heating, ventilation, and air conditioning systems, as well as indoor air quality systems.
With our expertise, you can trust that your home or business will be prepared for any weather, season, and all temperature. We service Staten Island, New York, Manasquan, New Jersey, and the surrounding areas. Contact Breezin HVAC today for a free consultation and estimate or to schedule an appointment!